Beer. What's better than beer? No need to answer that. But beer is nothing without the experience that goes along with it. We're not talking about clubs or the typical bar scene. We're thinking of kicking back, indulging in some delicious food, actually enjoying the music being played, and chatting with people you WANT to be around. This is rare to come by, but luckily, Bald Top Brewing Co. is where you can find it.
Bald Top Brewing is the exciting, fresh experience you've been searching for. Located in Madison County, this family owned brewery was born out of a barn. That's right. A BARN. This historic move makes Bald Top Virginia's first farm brewery. The property consists of 400 plants and 5 varieties of hops. The building is surrounded by rolling pastures, and is placed in the foothills of the breathtaking Blue Ridge mountains. In fact, it was named after the clear view of Bald Top Mountain.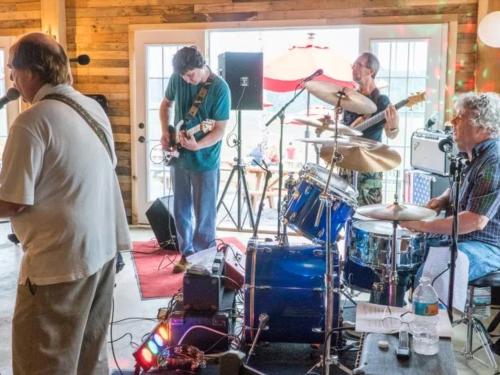 Offering unique handcrafted beer in various styles and flavors allows each individual to discover their favorite brew. All of this is available in their fully functioning tasting room inside of the barn. Along with that, this is your spot for live musical performances, as well as a wide array of food trucks each weekend. Bald Top is the proud host of open mic nights on Mondays as part of their summer series. Experienced musicians and the up and coming are all equally welcomed to the stage.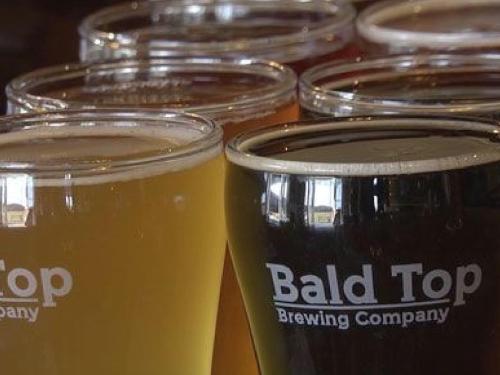 Some nearby attractions include White Oak Canyon, Old Rag Mountain, and James Madison's Montpelier. Of course you can always stay overnight nearby at the luxurious Walden Hall. After a full day of hitting the trails or revisiting history, crack open a cold one and have a time with the wonderful people of Bald Top. The site is dog friendly and the visitors, along with the locals, create a warm sense of community. A Bald Top brew is waiting for you!